Just want the recipes and none of that other wordy nonsense? Click the links below!
Shalgham Helu – Turnips with Date Syrup
Lahma Mahshi bil Karaz – Shoulder of Lamb with Rice Stuffing and Sour Cherry Sauce
Torta di Mandorle e Cioccolata – Chocolate and Almond Cake
Meal the Seventy-First
Each of tonight's dishes features an obviously sweet ingredient that helps to tie the entire dish together as well as bring that flavor profile to the forefront of each recipe. While most recipes involve a component from each "taste" to balance out the dish (salty, sweet, sour, bitter, and umami), most of our dishes so far have been on the salt and umami side. Balanced flavors are critical to the enjoyment of a dish and now there is even scientific research behind it, with startup companies creating algorithms to help chefs understand which flavors pair better with others.
The flavor sweet can be an easy one to overdo though and can be frequently overlooked when it comes to main courses, often being reserved for desserts. However, sweet ingredients can help to bring out the best in a protein, like apricots paired with brisket (more common) or strawberries paired with lobster (less common). Tonight's meal is all about the helping hand of these sweet ingredients, with dates bringing out the nuttiness of turnips, cherries make lamb more savory, and dark chocolate giving a little extra oomph to almonds.
So join us as we get slightly sweet in meal seventy-one – we hope you enjoy as much as we did!
This Iraqi dish features an ingredient that we had in our kitchen but had yet to use for anything – date syrup! Date syrup, also known as dibs or Halek, is an Iraqi and Indian specialty and is often used as a sweetener instead of sugar. To make the syrup, pitted dates are soaked for several hours, boiled, then pressed to yield a juice that was boiled down to a darkly sweet and thickened fluid.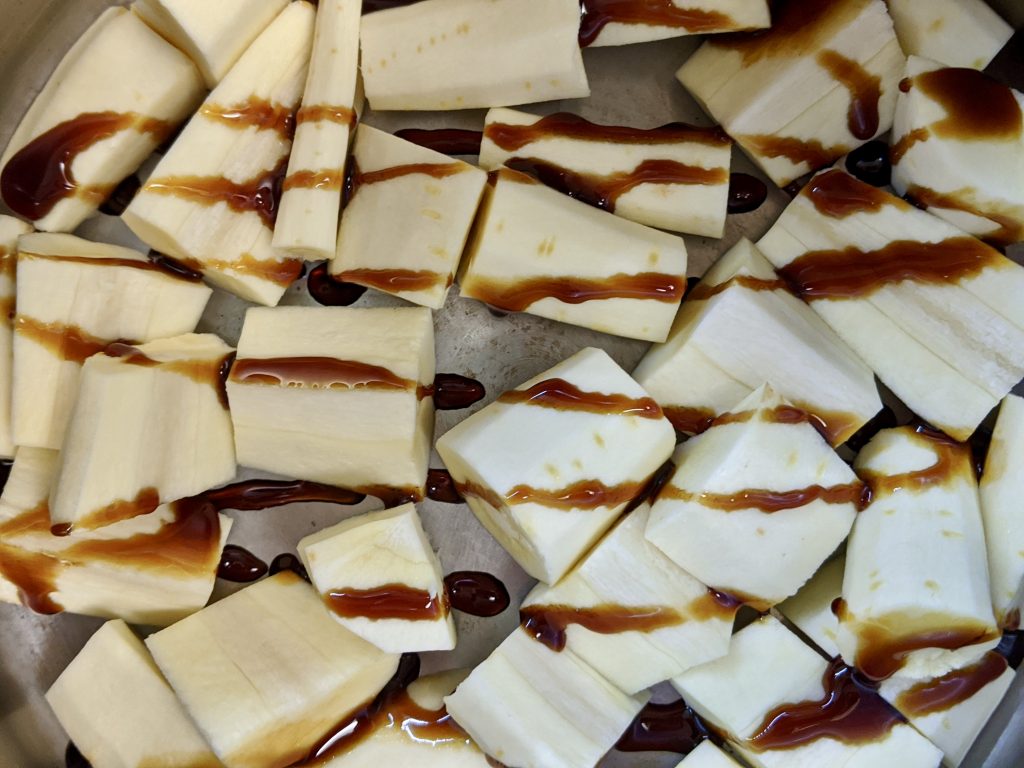 This recipe consisted simply of date syrup, spread over peeled white turnips, and boiled with a bit of water until the turnips were tender and a thick sauce was created. But sometimes simple is scrumptious and this dish certainly not an exception – earthy and slightly sweet, these turnips take your typical Thanksgiving mash and elevate it to an interesting and toothy treat!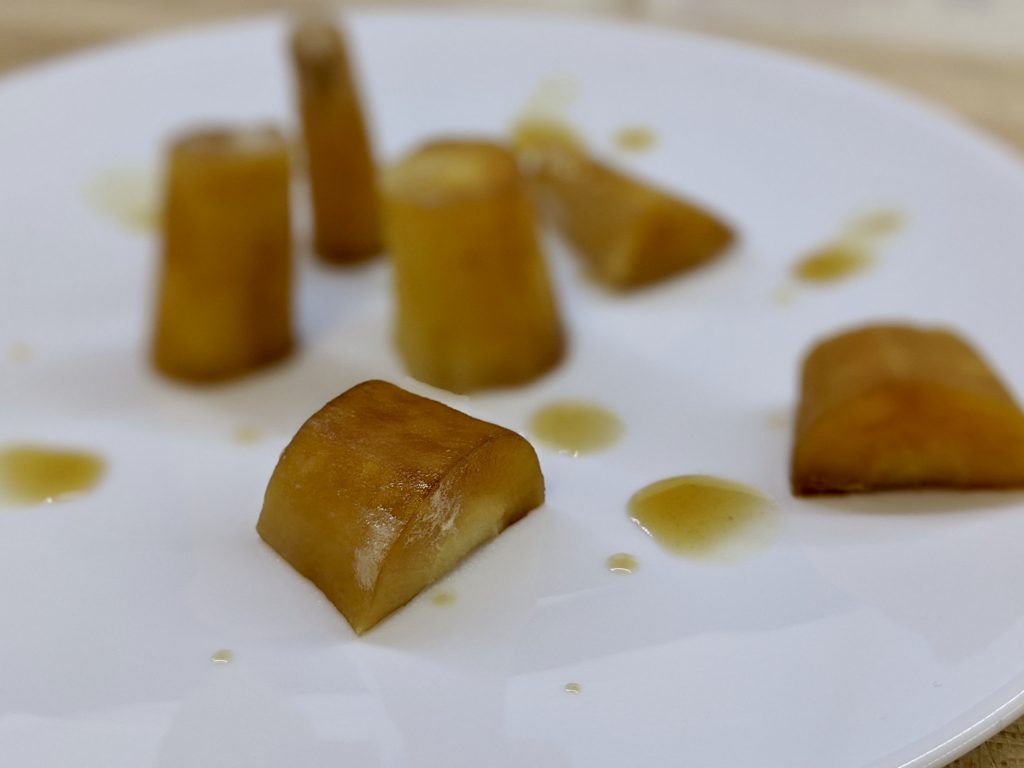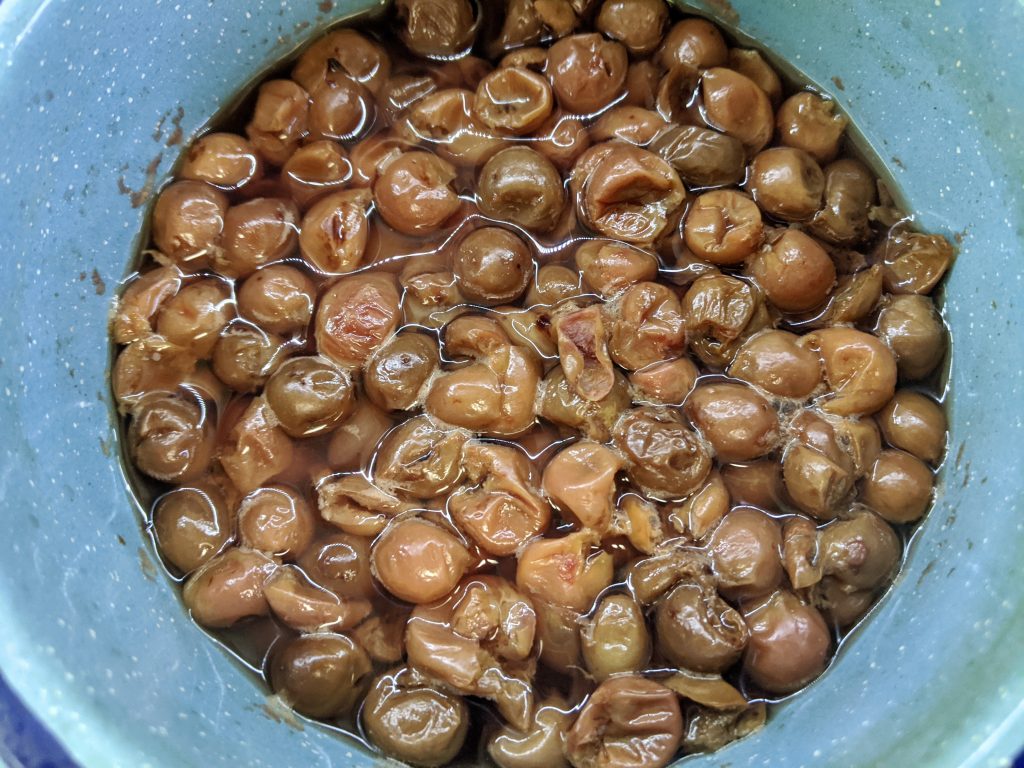 As the weather has become decidedly more wintery, we decided to take a break from fish and jump back into the "Meat" section of The Book of Jewish Food. We have enjoyed quite a few protein and fruit dishes, with the majority of fruit either being of the lemon or apricot variety. Tonight's is a bit different combination, but according to Claudia Roden, it is an ancient favorite amongst Syrian Jews. Sour cherries are paired with lamb shoulder in this Egyptian Passover dish – lucky for us, we happened to have some sour cherries frozen in the deep freeze from a long-ago harvest from my parent's cherry tree!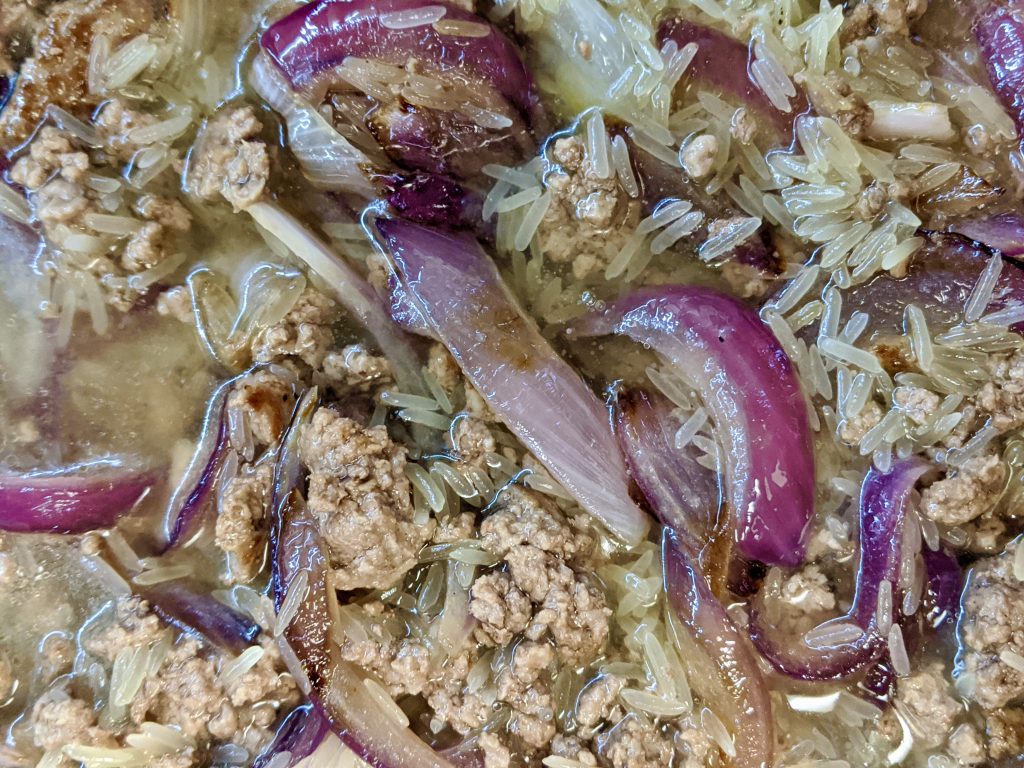 To start, the lamb shoulder was rubbed with salt, pepper, and oil and placed in a baking dish. This roasted at 400 degrees for an hour until tender and golden. While this cooked to crispy perfection, the cherries simmered in water with a bit of lemon juice until the liquid had reduced to create a light sauce.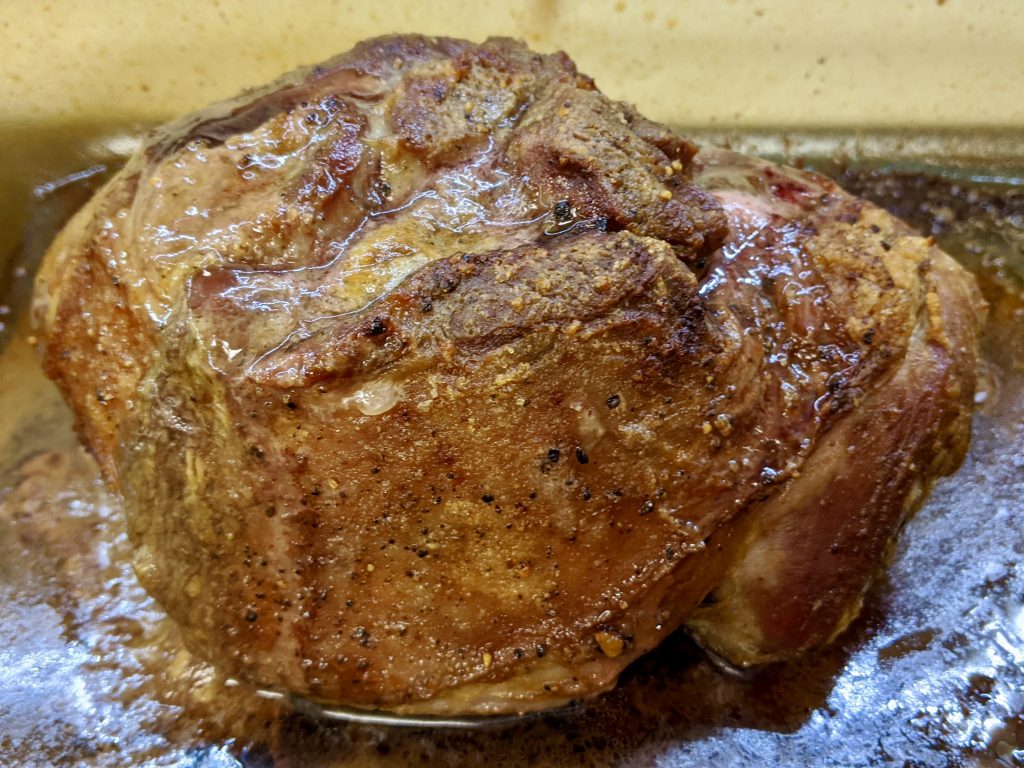 For the stuffing, sliced onion was fried until translucent after which ground beef was added and cooked through. Basmati rice was added to the mix, along with water, and then covered and simmered until the rice had cooked through. Just before serving the salt and pepper were adjusted and a sprinkling of pine nuts was added.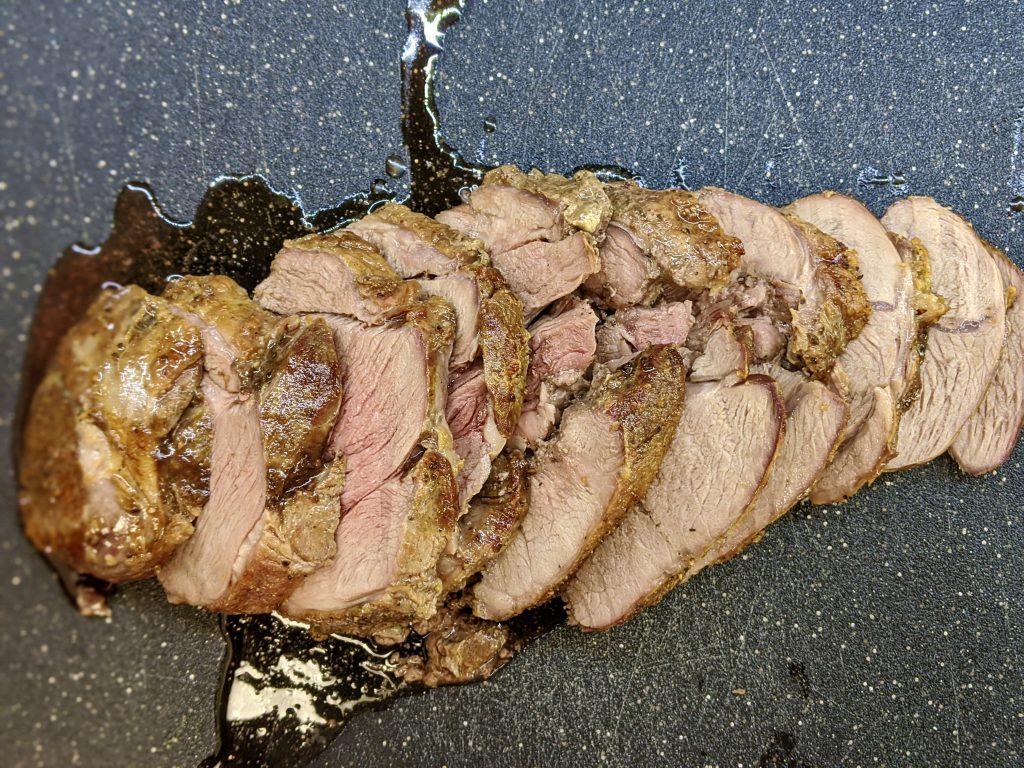 The meat was served with the stuffing and topped with the sour cherry sauce. We were a little hesitant regarding the cherries, given they were very, very tart and fairly sweet, but the sauce combined with the savory lamb and hearty stuffing was excellent! The sauce was a perfectly bright touch to compliment the lamb and the stuffing added a nice textural mix to the plate. This dish truly was excellent, but due to the multiple components, we can see why it would be reserved for special occasions.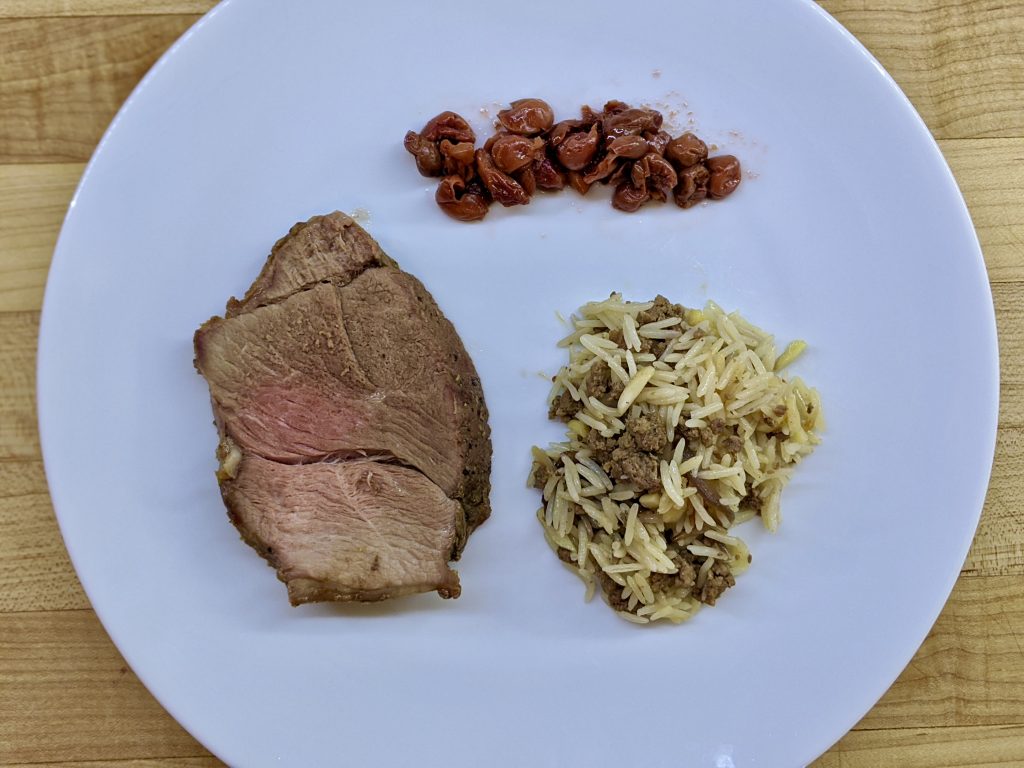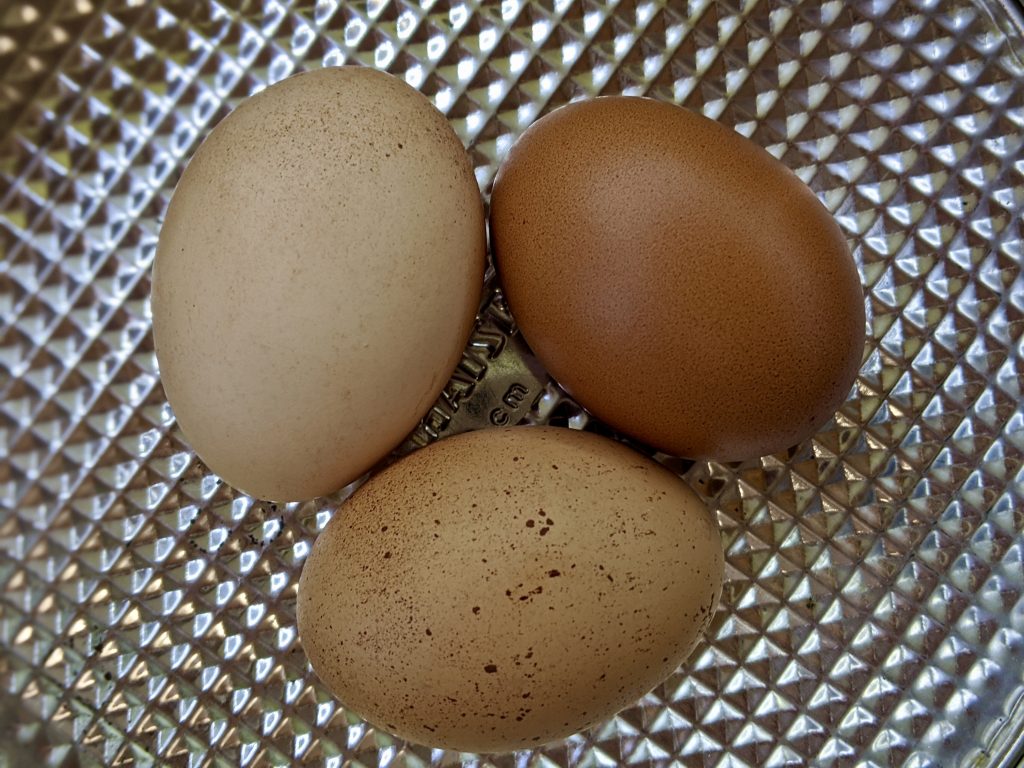 To wrap up tonight's dinner, we travel to the Rome Ghetto, who benefited greatly from the travels of the Marrano Jews. Marranos were Portuguese and Spanish Jews living in the Iberian Peninsula during the Middle Ages. They were also responsible for assisting with the export of chocolate from Venezuela and founded the chocolate industries in Amsterdam and France in the mid-seventeenth century. According to Claudia Roden, many chocolate cakes from these regions (and many others across Europe) have Jewish roots. This Italian recipe is no exception and makes for an interesting flourless chocolate cake.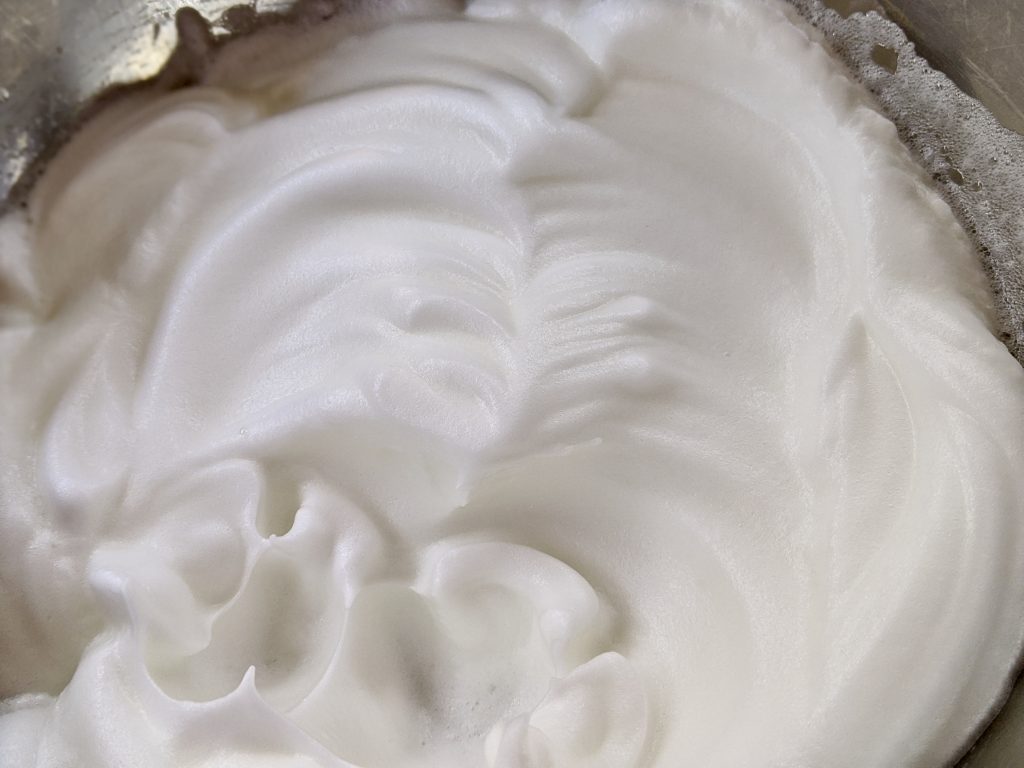 To make the "flour" for this cake, almonds and dark, bittersweet chocolate pieces were finely chopped together. Sugar was mixed into the almond and chocolate base, after which beaten egg whites were gently folded into the mix. This was then poured into a greased springform pan and baked at 300 degrees for one hour until firm.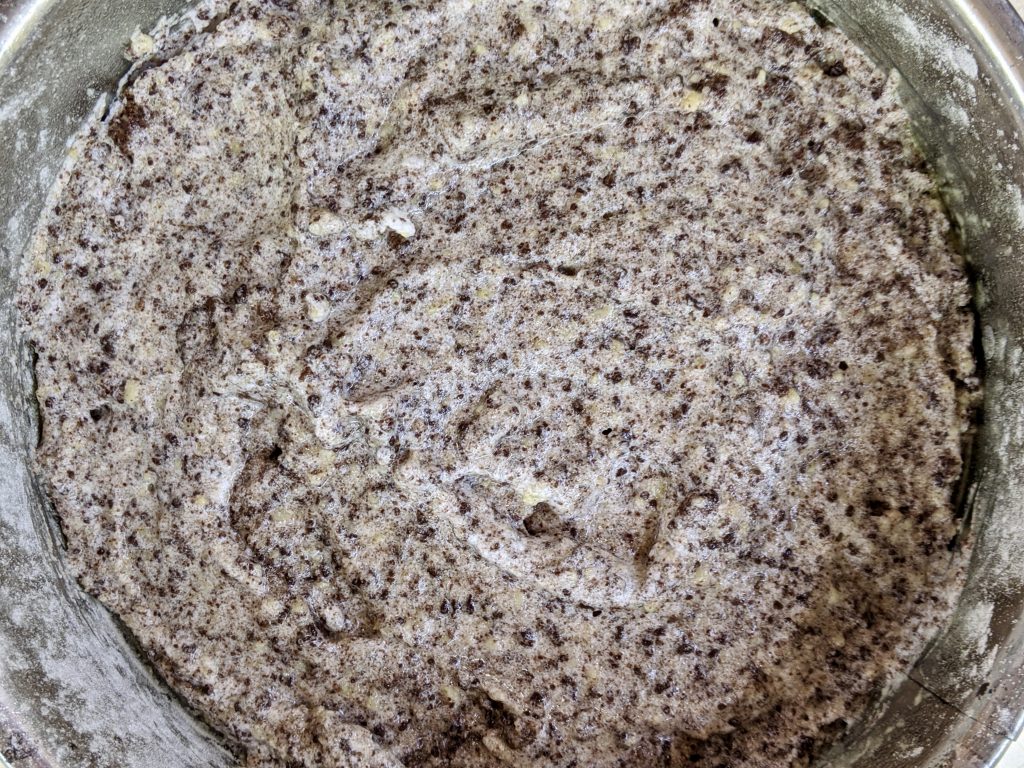 While not a very tall cake (which makes sense, as there were no raising agents in the batter), what it lacked for in height made up for in flavor. A little bit crunchy, a little bit moist, and both sweet and savory, this cake was the closest approximate to a peanut butter dessert that you could come to without actually eating a peanut. Gary quite enjoyed this cake, so it may serve as a good peanut butter approximate for when he is tempted by the lethal legume in the future…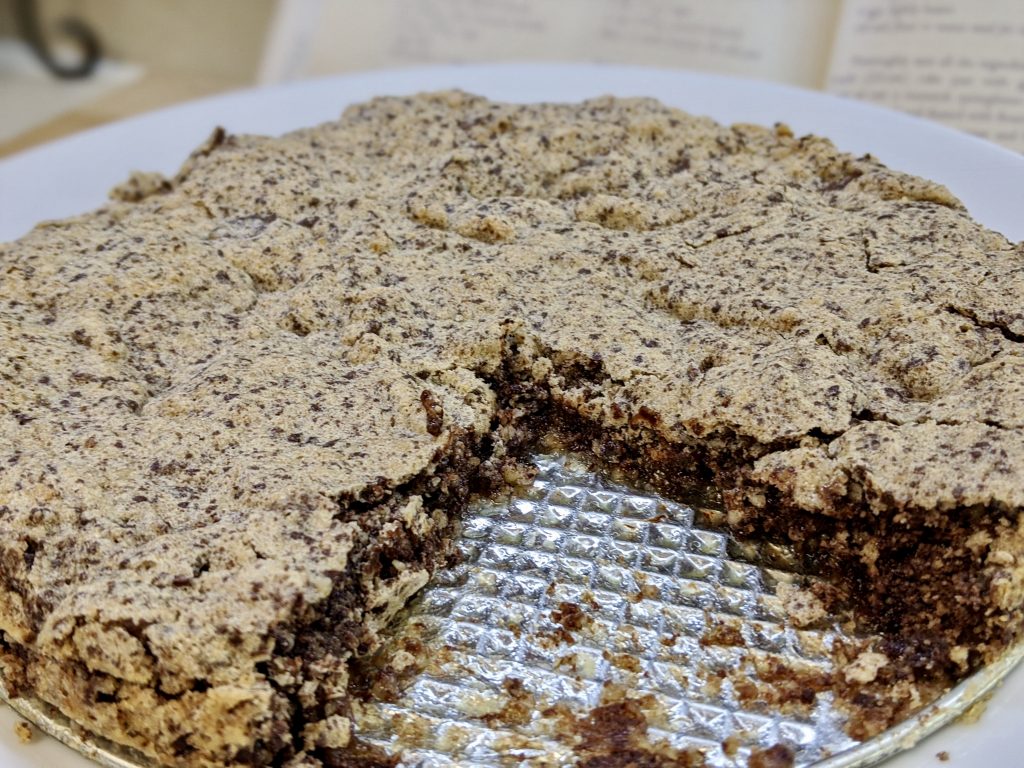 AND IN THE END, THE FOOD YOU MAKE IS EQUAL TO THE CARE YOU TAKE…
So how was Made In Marrow's meal number 71? As a reminder, our rating system is based on sticks of butter (because butter is best!), with 1 being the absolute worst and 5 being out of this world. Sticks of butter are assigned to Difficulty (how many kitchen fights were needed to complete the meal?), Tasty Goodness (was it a palate poor or did it make our mouths merry?), and Repeat Customer (how likely are we to return to the recipe?).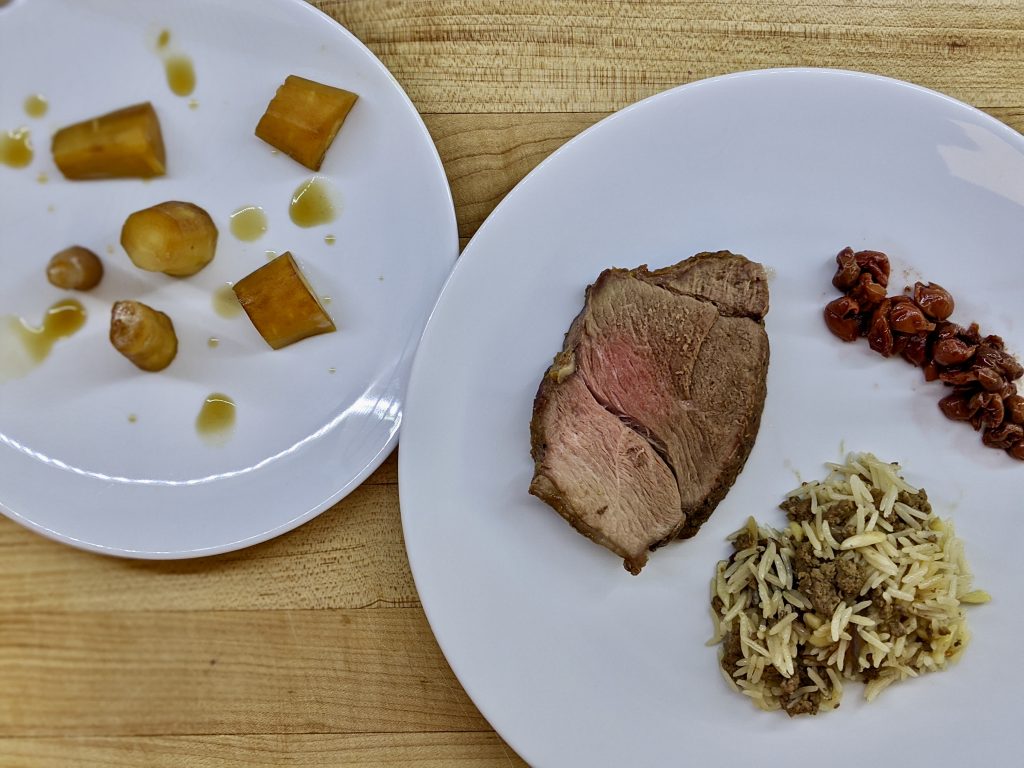 Difficulty [][] 2/5
The turnips and cake were fairly easy, but the lamb course was like three dishes rolled into one, so it took a little extra time and planning.
Tasty Goodness
[][][][][] 5/5 Shalgham Helu – Turnips with Date Syrup – A sweet side
[][][][] 4/5 Lahma Mahshi bil Karaz – Shoulder of Lamb with Rice Stuffing and Sour Cherry Sauce – Sweet and savory and earthy, plus meaty and fruity and carb-y – everything you could want in a main course!
[][][][][] 5/5 Torta di Mandorle e Cioccolata – Chocolate and Almond Cake – A little sweet and a bit savory, this cake made for a not-too-heavy way to wrap up our meal
Repeat Customer
[][][][][] 5/5 Shalgham Helu – Turnips with Date Syrup – We will definitely be adding this dish to our holiday repertoire
[][][][] 4/5 Lahma Mahshi bil Karaz – Shoulder of Lamb with Rice Stuffing and Sour Cherry Sauce – While a bit labor-intensive, this dish is definitely worth the effort!
[][][][] 4/5 Torta di Mandorle e Cioccolata – Chocolate and Almond Cake – Easy to make with just a few ingredients, this cake is sure to satisfy those chocolate cravings
Meal seventy-one turned out to be a sweetheart of a dinner and we look forward to more meat and fruit adventures!
Sip, sup, and savor all you can, you curious cooks,
Elais & Gary