Just want the recipes and none of that other wordy nonsense? Click the links below!
Piyaziko – Dried White Haricot Bean Salad
Fried Zucchini Slices with Yogurt
Bimuelos or Zalabia – Fritters in Syrup
Meal the Sixty-First
Tonight's meal features a spice mix commonly found in Yemeni kitchens, hawayij, a bright and flavorful concoction which we added to our main course. This habit highlights a common practice in many a kitchen around the world – the mixing and jarring of common spices to have on hand to quickly add to a variety of dishes at all mealtimes. In our household, it is a mixture of ground chiles, paprika, salt, and sugar, which gets added to breakfast potatoes and eggs, rubbed on meats, and sprinkled into chilis and soups. Friends of ours from the South have go-to mixes that double as meat rubs and seasoning for ground beef, while others have mixes that help to quickly create classic curries and hearty soups, whose recipes have been passed down through the family for generations. 
Regardless of spices mixed or intended use, these concoctions are one of the most common homemade "foods" in the kitchen and effortlessly create family recipes that transport you back to your childhood in an instant. So tonight, join us in sampling another family's traditional flavors and maybe add some new mixes of your own to your kitchen cupboard repertoire!
This salad has origins in the kitchens of Jewish families in the Balkan and Turkish regions. Consisting of white haricot beans and hard-boiled eggs, this side dish is extremely high in protein (and flavor!). In case you are confused, haricot beans are also known as navy beans, which were called such as they have been a staple in sailor's diets since the 1800s.
Not being a sailor, but having a high propensity towards legumes, I was looking forward to this salad. The dried beans were soaked overnight and then boiled for an hour and a half until soft. After they were drained, the beans were combined with olive oil, white wine vinegar, salt, pepper, finely chopped onion, parsley, black olives, diced tomatoes, and hard-boiled eggs, then chilled until dinner.
This salad was hearty and savory, and could almost be a main dish. The oil and vinegar dressing was bright and a little brine-y from the olives. The eggs added a great richness to the dish and along with the creamy beans made for a well-rounded salad. The leftovers kept well in the fridge (since it was practically a pickled bean salad) and made for some great lunches when mixed with canned tuna.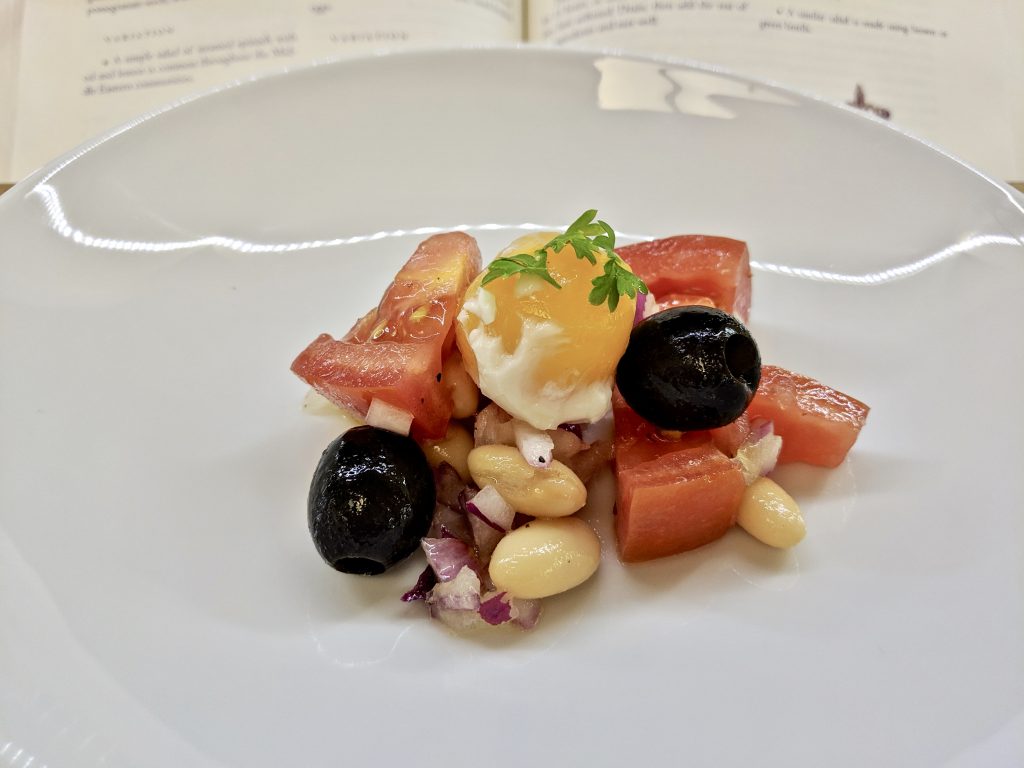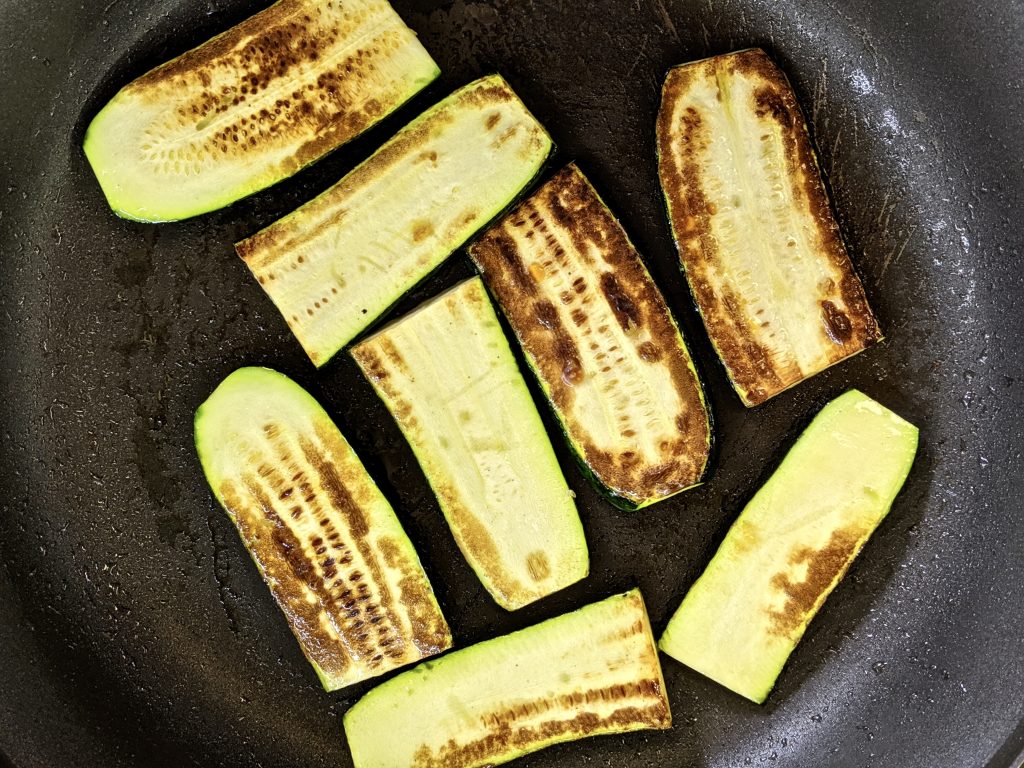 Our second Turkish recipe of the evening was a tasty and simple zucchini side dish. Zucchini was sliced thin, then fried until brown in a pan with a small amount of olive oil. Sprinkled with salt, pepper, and dill and slathered with greek yogurt, this made for a nice light veggie addition to our meal. While definitely not something to write home about, this was still a tasty way and different method of serving up that spare zucchini which you may have hanging out in your fridge.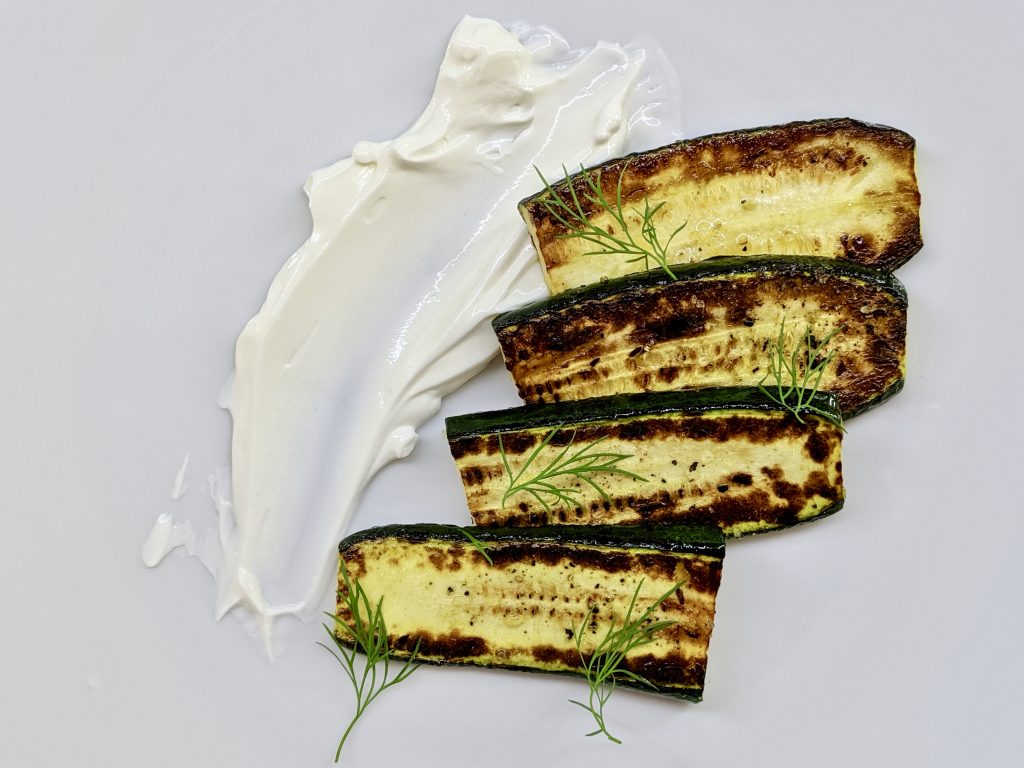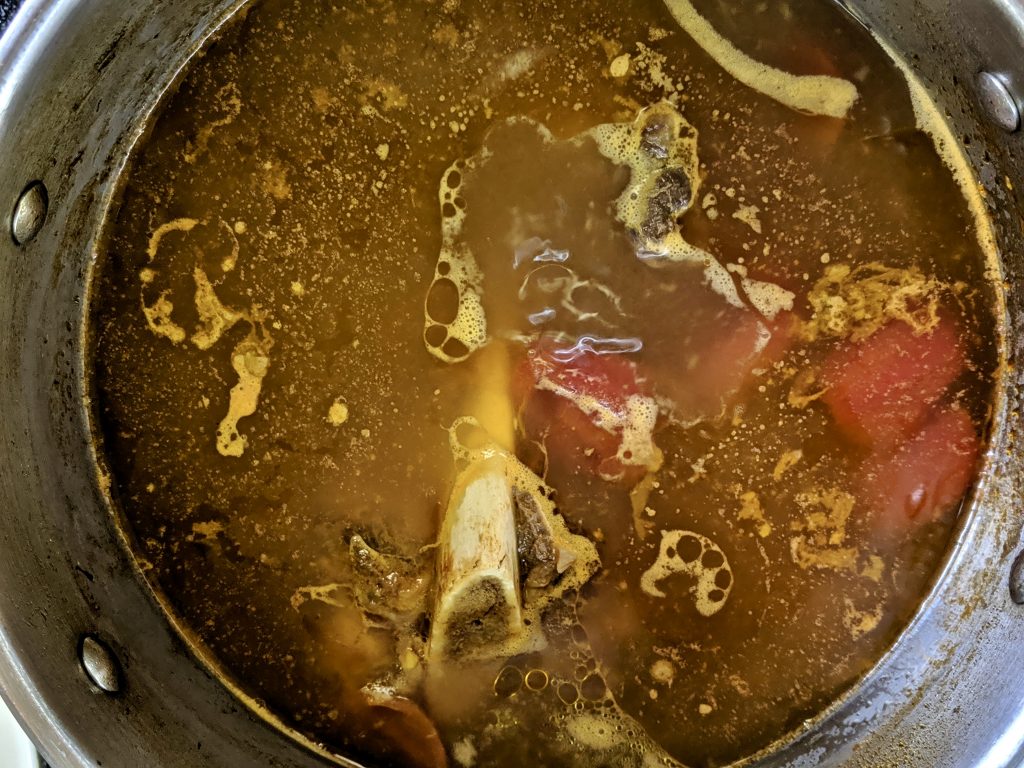 We are three recipes within reach of the end of the "Soup" section of The Book of Jewish Food, so despite Santa Fe's warming weather, we are going to spend the next couple of weeks getting yet another section done (remember how excited we were about finishing the "Dafina" section last week?). Standard meals in Yemen consist of soup and after supping this one, we certainly know why. This soup is fairly impressive and is typically served at weddings (see the name). The seasoning mix is a common one in Yemeni family kitchens – hawayij, which consists of black pepper, caraway seed, turmeric, and cardamom.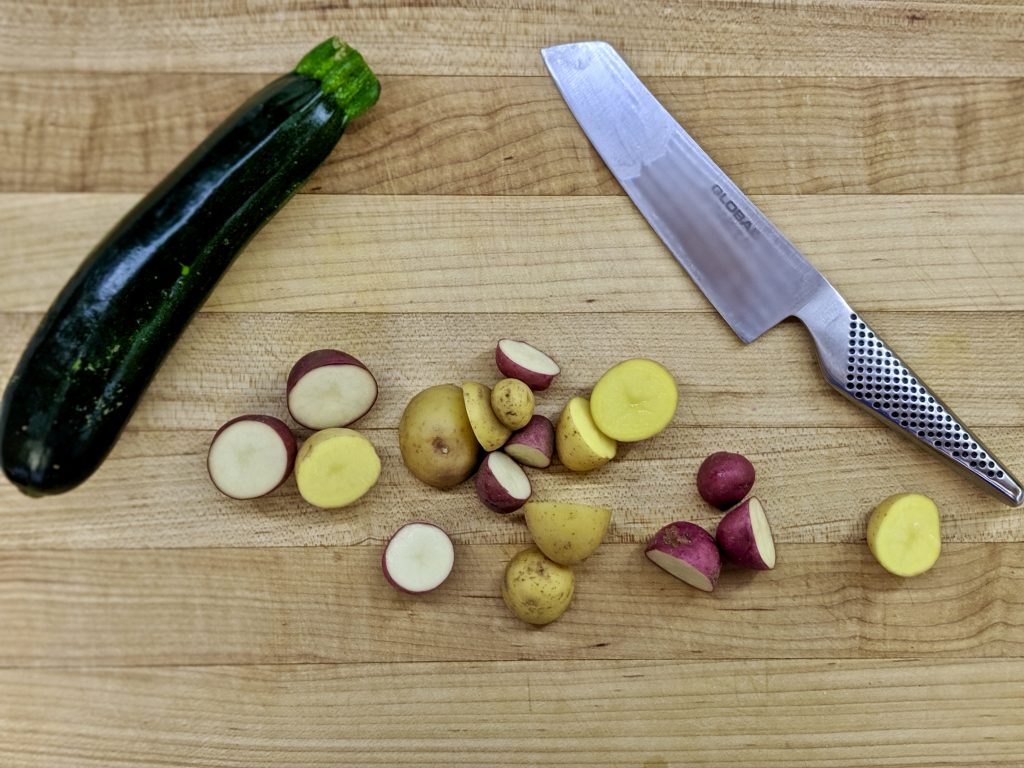 To start the soup, brisket, beef bones, and water were all combined in a pot and brought to a boil. Salt, pepper, black pepper, caraway seed, turmeric, and cardamom were added to the skimmed soup and then the entire concoction simmered for six hours. Once the meat was tender, cubed potatoes, zucchini, and a diced tomato were added to the golden stock. This simmered for 45 minutes until all the veggies were soft (but not too soft) and the soup was served with the brisket diced into cubes.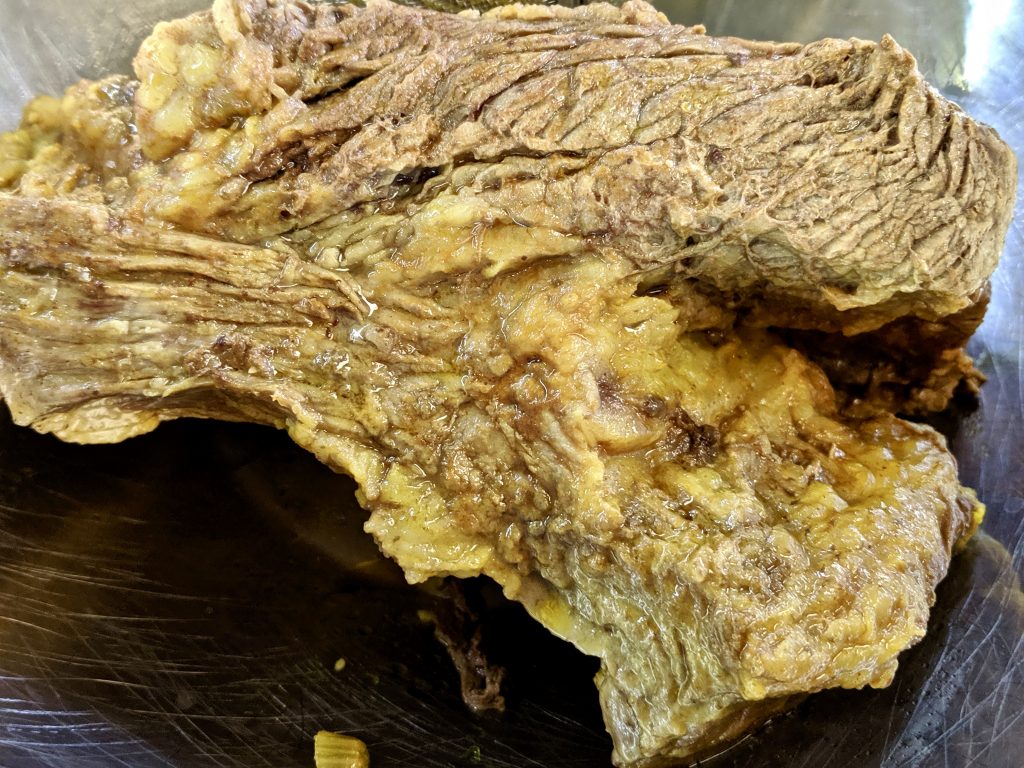 The soup smelled and looked wonderful and the flavor did not fail to disappoint. The tomatoes were a nicely bright component, along with the turmeric, and the broth had a wonderfully savory stock. The brisket was quite tender and the potatoes were creamy – it sounds heavy but it actually was quite a light dish! Easy to prepare and great as leftovers, this was a great soup to which we will definitely return.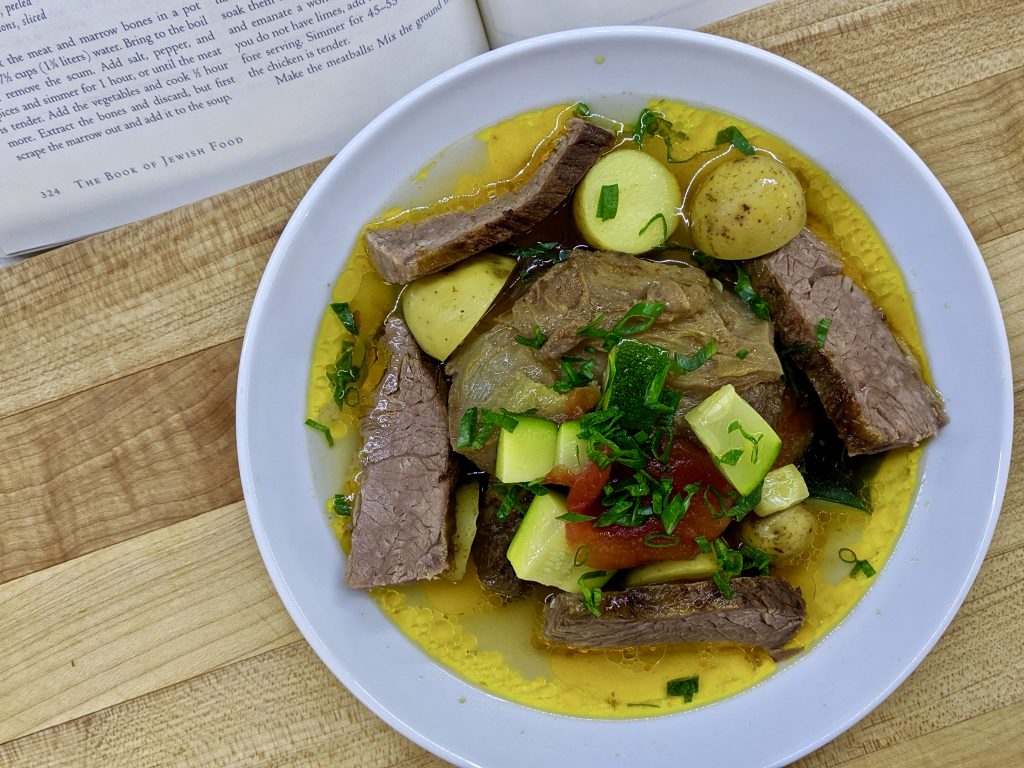 As Claudia Roden writes in The Book of Jewish Food, fritters of all varieties are a specialty of Hanukah, due to the miracle of oil honored during the Festival of Lights. These particular fritters can be found in Spain, Egypt, Iraq, Persia, India, and throughout the Middle East. We decided to go with two different toppings for these donut hole desserts.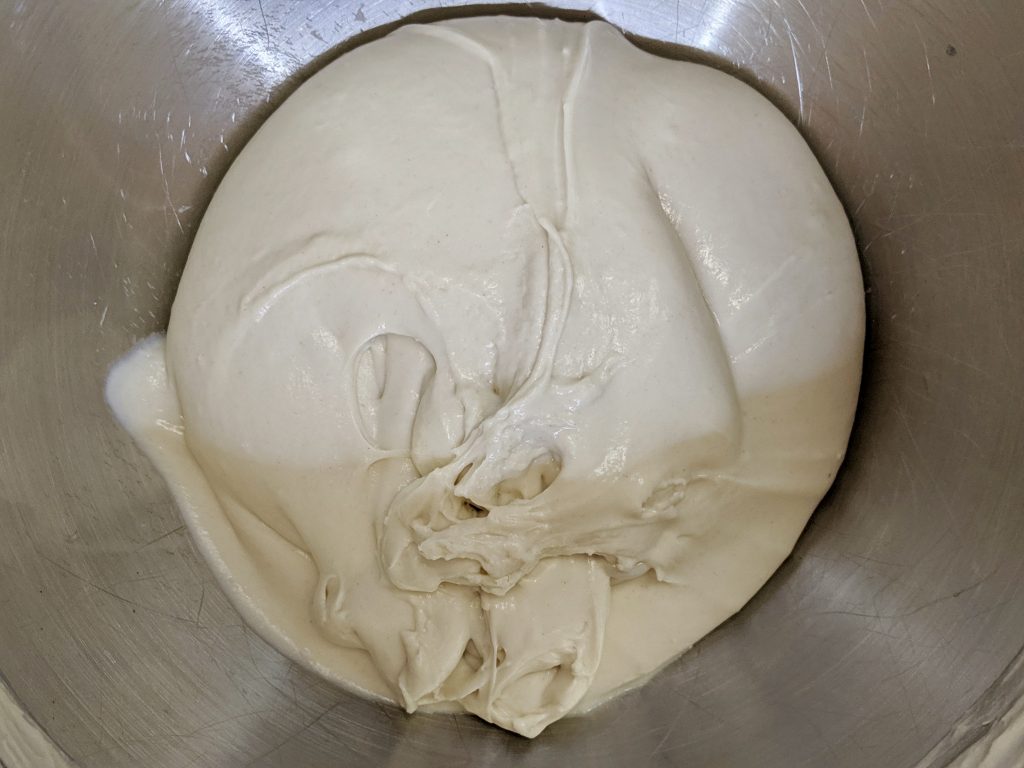 We started the syrup first, so it would have time to thicken prior to dressing the fritters. Sugar, water, lemon juice, and orange-blossom water were combined in a pan, brought to a boil, and then simmered until thickened. The syrup was chilled until the fritters were ready for their sweet coating.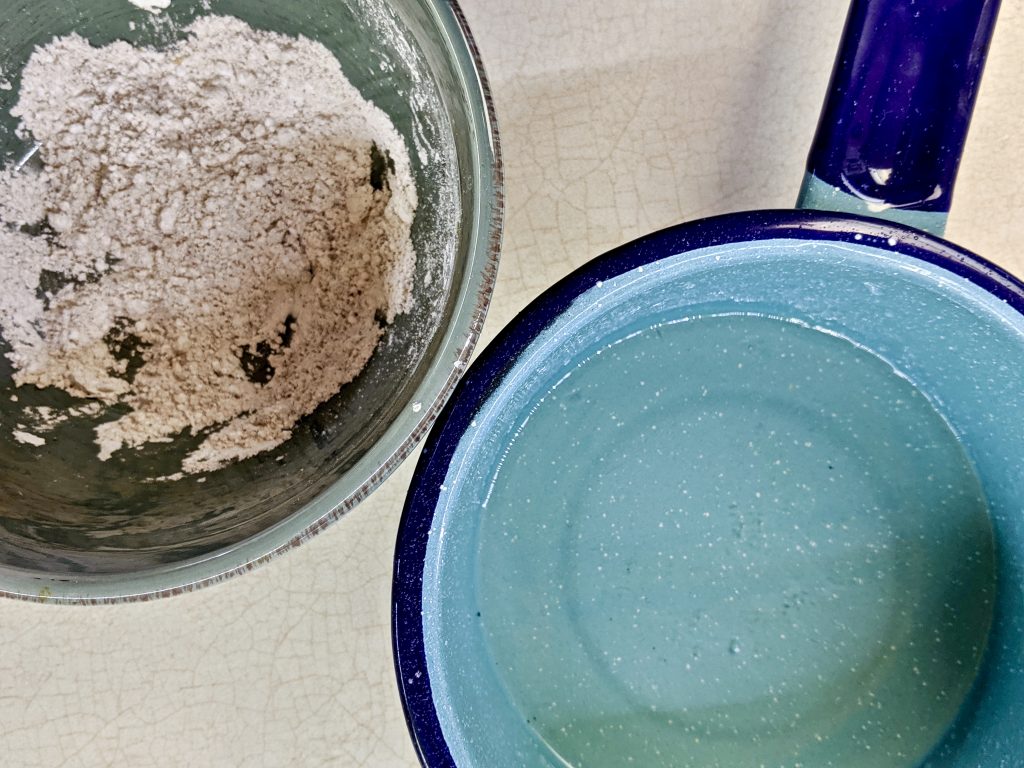 For the fritters, the batter was made by proofing yeast and sugar in water. Once this frothed, the yeast mixture was combined with the flour in a mixing bowl and kneaded for ten minutes. This was then covered and allowed to rise for an hour, after which it was mixed again and sat for another hour to rise. The dough was then dropped by tablespoonful into hot oil and fried until golden. They were then dipped in the cold syrup or dusted with powdered sugar.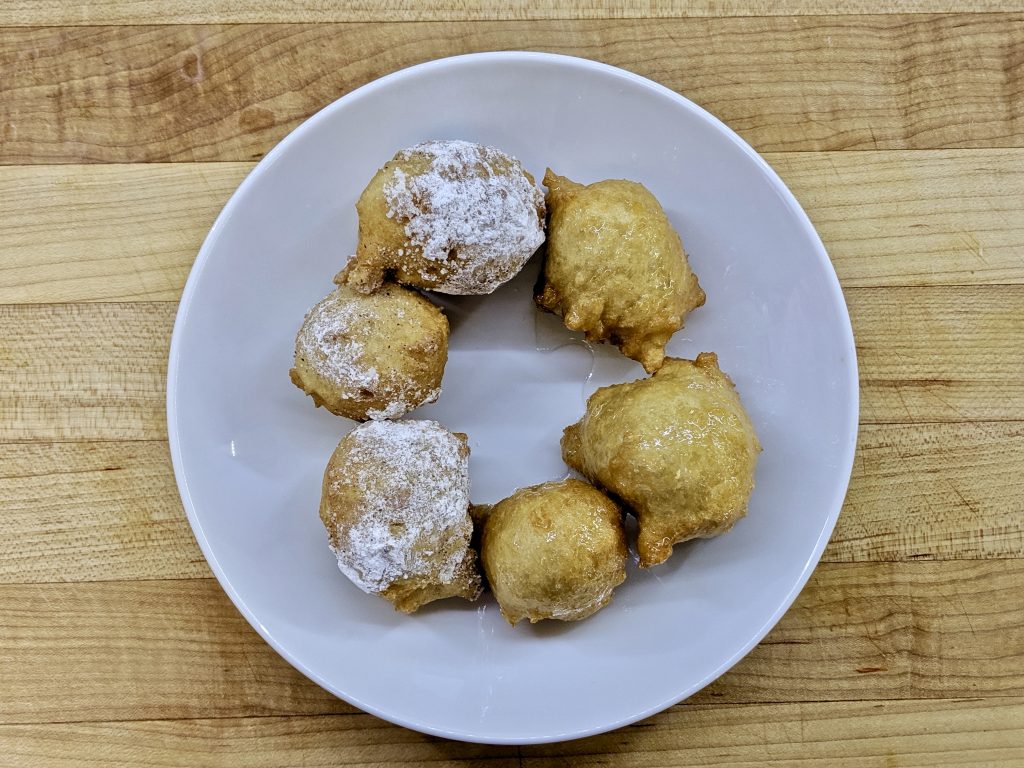 This dessert was wonderfully scrumptious (of course it was, because how could you go wrong with fried dough??). The orange-blossom glaze was bright and the powdered sugar covered fritters were just the right level of sweetness. True to most donuts though, they were best when fresh, okay the second day, and fairly chewy the third day. As much as we enjoyed these, we would probably not make them again, as having fresh fritters in the house can be a fairly dangerous thing…
AND IN THE END, THE FOOD YOU MAKE IS EQUAL TO THE CARE YOU TAKE…
So how was Made In Marrow's meal number 61? As a reminder, our rating system is based on sticks of butter (because butter is best!), with 1 being the absolute worst and 5 being out of this world. Sticks of butter are assigned to Difficulty (how many kitchen fights were needed to complete the meal?), Tasty Goodness (was it a palate poor or did it make our mouths merry?), and Repeat Customer (how likely are we to return to the recipe?).
Difficulty  [][][] 3/5
While this meal was not difficult to make, it was labor intensive, between the simmering time on the soup, and the multiple rise time for the fritters.
Tasty Goodness
[][][][] 4/5 Piyaziko – Dried White Haricot Bean Salad – A hearty pickled bean salad
[][][] 3/5 Fried Zucchini Slices with Yogurt – A tasty, but not a standout dish
[][][][] 4/5 Ftut -Yemeni Wedding Soup – A nicely unique soup
[][][][][] 5/5 Bimuelos or Zalabia – Fritters in Syrup – Mmmmmmmm…donuts…
Repeat Customer
[][][][]4/5 Piyaziko – Dried White Haricot Bean Salad – Easy to make and lasts a long time when jarred
[][][] 3/5 Fried Zucchini Slices with Yogurt – A good way to quickly use extra zucchini 
[][][] 3/5 Ftut -Yemeni Wedding Soup – A great soup which makes use of a variety of random vegetables
[] 1/5 Bimuelos or Zalabia – Fritters in Syrup – As much as we loved these, it is hard to eat just one, so it is best (for our waistlines) not to make them again…
Lots of new flavors were enjoyed during tonight's dinner, which we will most definitely add to our own kitchen's bottles of spice mixes!
Sip, sup, and savor all you can, you curious cooks,
Elais & Gary